New kitchen for all-day care in the Wasserliesch day-care center - thanks to highly efficient appliances, more children can have lunch there

Wasserliesch, August 26, 2022
A consistent range of childcare is one of the goals of the "Good Day Care Law" in Rhineland-Palatinate. The day-care centers should meet the conditions of a needs-based, continuous care offer with lunch. To do this, the kitchens have to be modernized, adapted to the needs and the working conditions for the housekeeping staff have to be significantly improved.
A current example of the implementation in the Konz municipality is the new kitchen in the St. Aper day-care center in Wasserliesch, which went into operation in the summer. Stainless steel furniture, a convection oven, highly efficient ventilation and a grease separator were installed there.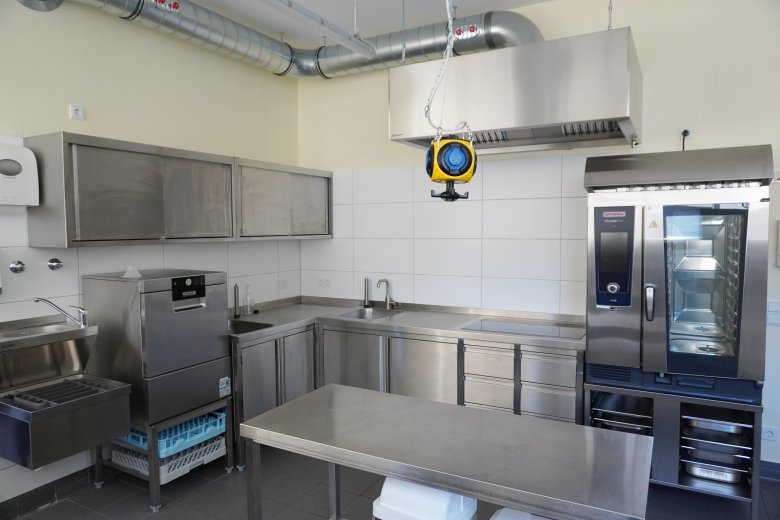 Photo: This is what the new, state-of-the-art kitchen in the St. Aper day-care center in Wasserliesch looks like.
The convection oven makes it possible to heat and cook large portions of food at the same time. The greasy and oily dirty water and rinsing water from the communal catering kitchens must be disposed of via the grease separator. The systems pre-clean the waste water before it is discharged into the sewage system.
The overall measure cost around 140,000 euros and was funded by the district of Trier-Saarburg and the state of Rhineland-Palatinate.