Commercial and industrial areas of the city and VG Konz

COMMERCIAL AREA SAARMUDUNG AND GRANAHÖHE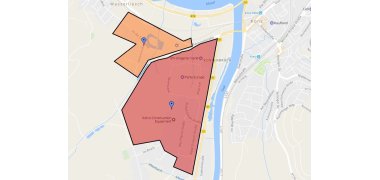 The commercial and industrial areas Saarmündung (Konz-Könen) and Granahöhe (Wasserliesch) are located directly on the new B 51 and therefore offer very good transport connections to Luxembourg, Trier and Saarland.
The management and development of these two commercial areas is carried out by the Konz municipal administration, Am Markt 11, 54329 Konz.
---
INDUSTRIAL PARK CONC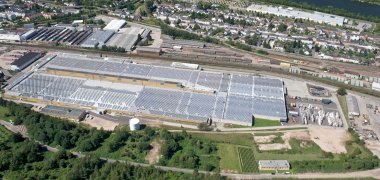 The "Gewerbepark Konz" is being developed and marketed by TRIWO AG Trier. In 2004, TRIWO acquired the approx. 145,000 m² former KUAG site on the outskirts of Konz. The commercial park comprises approx. 75,000 m² of storage and production space and around 5,000 m² of office and service space.
After the dismantling of the production-specific systems and the modernization of the supply and fire protection systems, the existing building structure was converted for the settlement of companies from the areas of logistics and production. Photovoltaic systems were installed on an area of approx. 40,000 m² on the extensive hall roofs.
The area offers excellent conditions for both manufacturing and service-oriented sectors. Further information about the "Gewerbepark Konz" as well as the contact persons can be found on the TRIWO AG website.