Waves: Hans Dostert passed in the local council

Waves, 11/29/2022
In the local council meeting this week, local mayor Hans Dostert was bid farewell. He resigned from his post for personal and health reasons. At the end of the meeting, he was given his certificate of dismissal.
Hans Dostert has been politically active in Wellen since 1994. He was a member of the local council, second local councilor and then in 2009 became mayor of Wellen for the first time.

In the local council meeting, the deputy Michael Seeck thanked the long-standing local mayor for his commitment and emphasized, among other things, his good cooperation with the neighboring communities - also across states.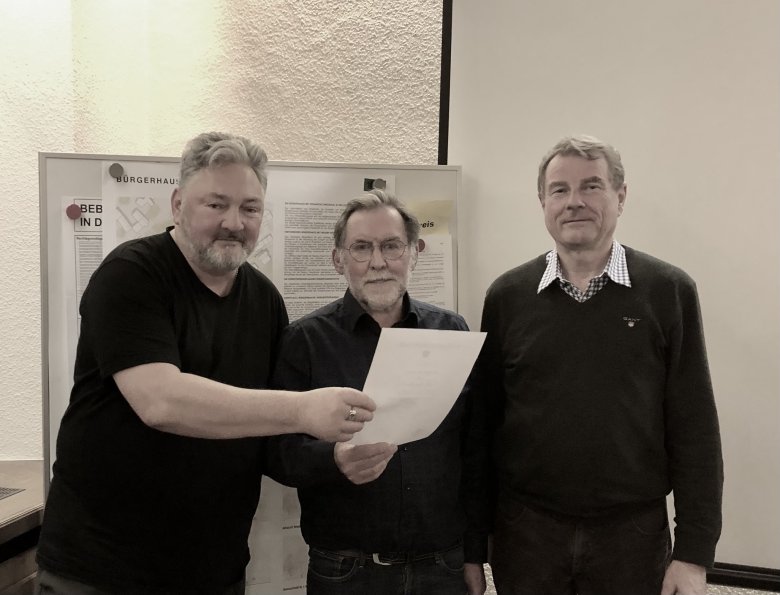 Photo: (from left to right): Deputy Michael Seeck, Hans Dostert and the second Deputy Dietmar Haag