Exchange on offers for senior citizens in the community of Konz

February 24, 2023
Which offers for seniors are well received? What other ideas could possibly be implemented in the VG Konz? Representatives of the Senior Citizens Advisory Board of the district of Trier Saarburg, the senior citizens' representative of the VG Konz and representatives of the municipal administration in the Konz town hall came together to exchange views on these questions.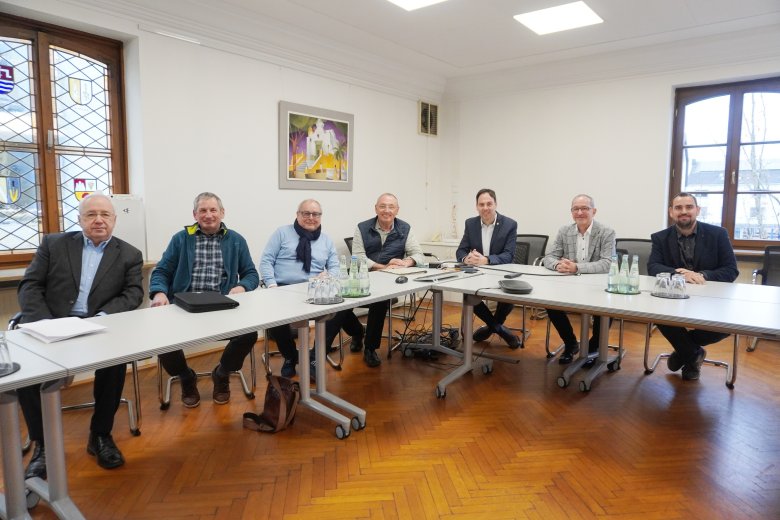 Photo (from left to right): Hermann Hurth (senior citizens' representative of the VG Konz), Alfred Bläser, Franz-Josef Geltz and Waldemar Vogelsang (senior citizens' advisory board for the district of Trier-Saarburg), as well as Guido Wacht (alderman of the VG), Mayor Joachim Weber and Johannes Geltz (head of the security department). and social)

Among other things, it was about the community nurse plus, who started work in the Konz community last year. It supports older citizens by providing individual and preventive information about the wide range of offers for seniors. The district and associated municipality administration received a lot of positive feedback from the population.
As possible new projects, for example, offers were suggested through which seniors could learn how to use computers and the Internet, as well as security advice that educates older people about the dangers of tricksters.
"We already have many offers for seniors in the community that are considered exemplary," says Mayor Joachim Weber. "The ideas now being discussed could be useful additions to previous projects and will certainly be incorporated into further planning in the area of senior citizen assistance."