Konz: On duty at Christmas

Conc, December 21, 2022
Public holidays are not a matter of course in every profession. While many of us can spend a lot of time with family at Christmas, others have to work, for example employees in the fire service, ambulance service and other professions in the fields of safety, health, social affairs, pastoral care and infrastructure. At Christmas, these people are there for us to help, save, listen or make sure we get from A to B safely.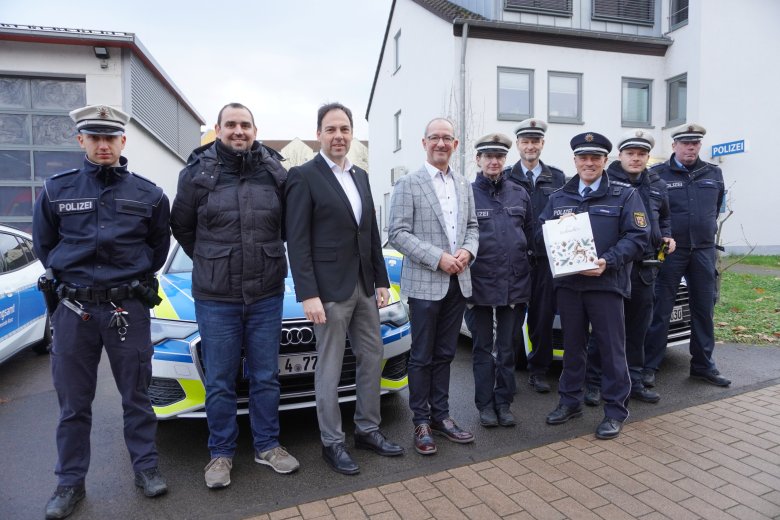 Photo: Visit from the town hall - Mayor Joachim Weber, first deputy Guido Wacht and head of department Johannes Geltz hand over the Christmas bags, here at the police station in Konz
Representing all the institutions that work at Christmas, Mayor Joachim Weber and the full-time deputy Guido Wacht visited some of these important institutions and presented Christmas bags with small gifts: at the police station in Konz, the local branch of the German Red Cross and at the railway signal box .
"On behalf of the municipal administration and the citizens, we would like to thank all employees for their commitment. They make an important and indispensable contribution to our society every day, at all times and also on the Christmas holidays," said Joachim Weber.
"I wish everyone that in the coming days, despite their services, they will get some rest and that there will be time that you can spend with your loved ones. Have a Merry Christmas and a Happy New Year."