Wildfire in Konz-Oberemmel: Mayor Weber thanks the volunteer fire brigades, the THW and DRK, but also the farmers and winegrowers for their support in the extinguishing work

Conc, August 4, 2022
On Wednesday, a wildfire broke out in Konz-Oberemmel at the edge of a forest on a slight slope. Firefighters from across the region were able to prevent the flames from spreading to the forest. They were supported by volunteer fire brigades from the entire district of Trier-Saarburg and the city of Trier, the THW and DRK. But great help also came from farmers and winegrowers.
Mayor Joachim Weber, who got an idea of the situation on site, thanks everyone involved and above all the farmers and winegrowers from the region: "The operations management did not have to ask for help, the farmers and winegrowers reacted directly of their own accord and water to the scene. That made the extinguishing work much easier and I would like to thank them for that – also on behalf of our military command."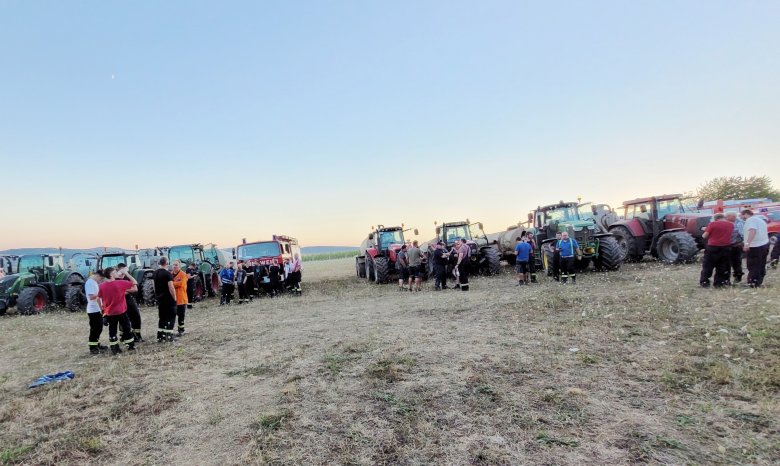 Photo: Farmers and winegrowers from the region supported the emergency services in the extinguishing work
What started the fire is still under investigation at the moment. Nevertheless, the administration points out the dangers of the current drought in this context: A cigarette or a grill fire that is not completely extinguished can cause fires that spread very quickly. Therefore, caution is currently required when out and about in nature.