Konz-Obermennig: "Behind Mennig"

On this page we would like to give you all the information available regarding the Building area "Hinter Mennig" of district of Konz-Obermennig make available in bundles.

If you have any questions, the contact persons in the various departments listed on this page will be happy to help you.
Building area "Hinter Mennig" - Konz-Obermennig
The city of Konz has developed the new residential area "Hinter Mennig". In addition to the roads and paths, the development systems for water and waste water were also built.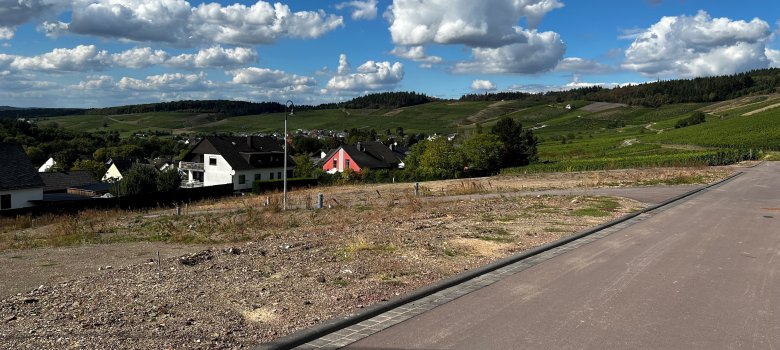 development plan

The plots of land are located in the district of Obermennig within the scope of the "Hinter Mennig" and "3rd simplified change Heinert-Trierer Weg" development plans. The development plan for the residential development "Hinter Mennig" was successfully drawn up and is legally binding. The documents can be viewed here.

Downloads


The building inspector will answer questions about the possibility of development.


development

The development of the building area has been completed.


Sale of the land

Eight fully developed building plots are available for purchase in the "Hinter Mennig" building area. The land has already been allocated.