Oil mill Konz-Niedermennig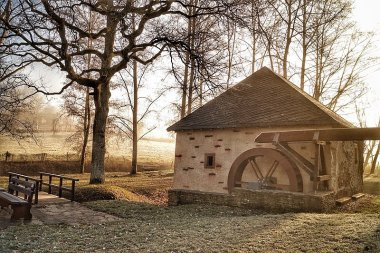 The mill built in 1849 from slate stone - idyllically situated in the Konzer Bachtal - is one of the few remaining mills in the region.
Up until the late 1960s, mainly rapeseed and nuts were ground here. The seating at the spacious pond in the Konzer Tälchen invites you to linger and relax.
You can find out more about the history of the Niedermenniger oil mill HERE on the website from Roscheider Hof open-air museum.