Mayor Weber congratulates on the club anniversary of SV Pellingen

August 16, 2023
SV Pellingen 1953 e.V. is celebrating its 70th anniversary this year. For this reason, the mayor of VG Konz, Joachim Weber, welcomed representatives of the sports club in the town hall this week and presented them with an honorary gift.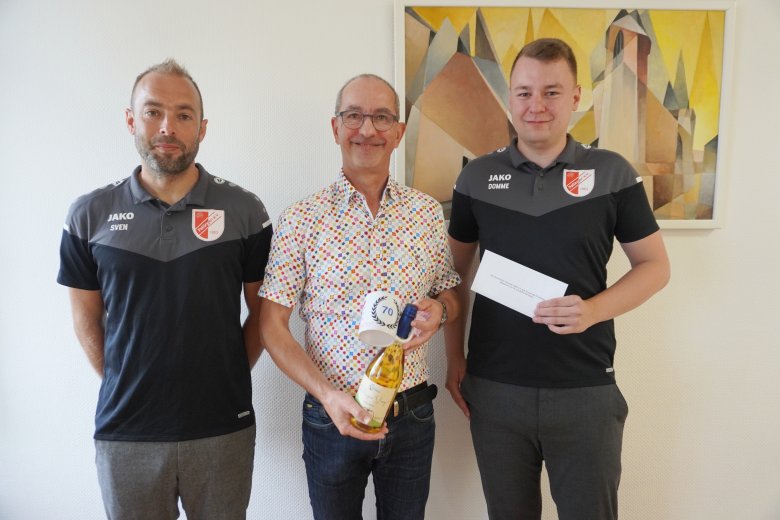 Photo: f.l.t.r. Sven Schettgen (SV Pellingen), Mayor Joachim Weber and Dominik Annen (SV Pellingen)
The SV Pellingen is one of the numerous clubs in the community that, with their varied offers, help to maintain traditions, promote the community and build bridges between people.