The modern and family-friendly library offers a comprehensive and attractive range of media and services.
The city library in Konz currently has over 32,000 media (books, CDs, CD-ROMs, DVDs and Blu-rays) and 30 magazines and newspapers available for borrowing on over 700 square meters.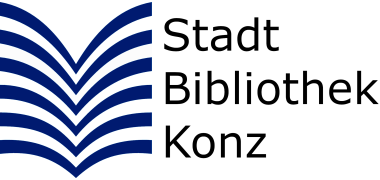 The offer of the city library Konz:

Novels and foreign language literature
nonfiction
Books for children and young readers
Audio books for children and adults
DVDs for children and adults
CD-ROM
Board games for children
Tonie figures and 5 Tonie boxes
eBook reader "tolino vision 5"
Media and games for German as a foreign language
free digital offers: Munzinger (Duden language knowledge/basic knowledge school) ; Onilo ( boardstories with student code) ; eKidz app (see News), App "Libby" (English language ebooks and eaudios)
eMedia in the online loan network" Onleihe Rhineland-Palatinate "
---