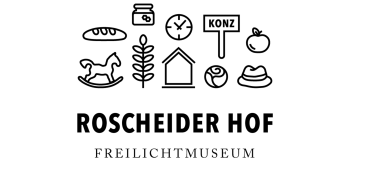 The Roscheider Hof folklore and open-air museum offers unique insights into everyday life in the past.

The core is formed by the building ensemble of the Roscheider Hof estate. On an area of around 3000 square meters you will find extensive permanent exhibitions that illustrate the life of the people in the region.
Numerous houses and farmsteads from the 19th and early 20th centuries were built and furnished true to the original on the open spaces belonging to the open-air museum. The numerous events during the open-air season always attract many visitors.