An initiative of the Konz municipal administration and the Konz youth network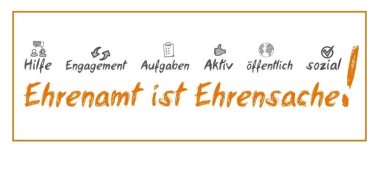 At the beginning of the corona pandemic, events came quickly. Public life came more and more to a standstill, events and meetings were cancelled. It was foreseeable that the demand for assistance would increase significantly. In view of the restrictions imposed by the corona pandemic, older people and people with previous illnesses in particular require our special attention. Cohesion and civic engagement were more in demand than ever.

There is a well-functioning social network in the Konz municipality. This is reflected in the work of many institutions, clubs, associations, committees and other voluntary offers. In addition, many people now also offer neighborly help. They go shopping or run errands for sick, elderly and single neighbors because they are in quarantine or want to avoid the risk of contracting the virus and therefore do not want to leave the house.
In order to make this voluntary commitment visible and accessible to all interested and needy people in a clear form, the Konz municipal administration and the Konz youth network (Junetko) have set up a new communication platform: "A matter of honor Konz" .
"Ehrensache Konz" bundles the skills and offers of the active people and makes them available to all those in need. Volunteers who want to support auxiliary services according to their inclinations can also find organisations, associations and neighborhood initiatives that are always desperately looking for more volunteers. "Ehrensache Konz" is intended to serve as a central point of contact and information. After intensive preparatory work, the Internet portal was created in record time - practically overnight www.ehrensache-konz.de built up.
Those seeking help and helpers can contact us via this portal and under the central telephone number 06501 – 940511. The hotline can be reached by telephone at the following times: Monday to Friday from 10 a.m. to 1 p.m. and from 2 p.m. to 5 p.m. A message can also be left on the answering machine outside of these times. "Ehrensache Konz" is of course also available via the website and via e-mail: info@ehrensache-konz.de available around the clock.