New bookcase invites you to browse and exchange in Oberbillig

Lovers of literature don't just throw good books away - instead, they can be shared by several bookworms. The citizens of Oberbillig now also have this opportunity. The new exchange for books that have already been read is located at the landing stage of the solar electric ferry on Moselstraße.
"As a partner of the municipality of Oberbillig, we not only take care of the energy supply, but also get involved in social and cultural areas. We're happy when the bookcase quickly develops into a meeting point for exchanging literature," explains Christian Nathem, municipal manager at Westenergie's Trier site. "The bookcase from Westenergie is a great offer with which we can revitalize the public space in our community and support the culture of sharing," emphasized Mayor Andreas Beiling.
The Mayor of the Association of Municipalities, Joachim Weber, added: "Such a cabinet is also extremely sustainable, since the books do not simply disappear on the shelf or are thrown away after reading, but can be read again by many others free of charge".
The system is very simple: someone puts the books they have already read in the cupboard, others take them out. The library is open around the clock, is made of weatherproof CorTen steel and, with its slim shape, blends easily into the public space. The doors close automatically so that the books are always protected from the rain. The lower compartment is intended for children's books, so that the little ones can easily reach the books.
Volunteer godparents keep an eye on the bookcases, regularly check that everything is in order and sort crime fiction, novels, non-fiction and children's literature appropriately. Anne Lorenz and Vicky Richter are involved in Oberbillig. The new bookcase is initially equipped, so that the bookworms from the community can draw from the full right at the start of the swap meet.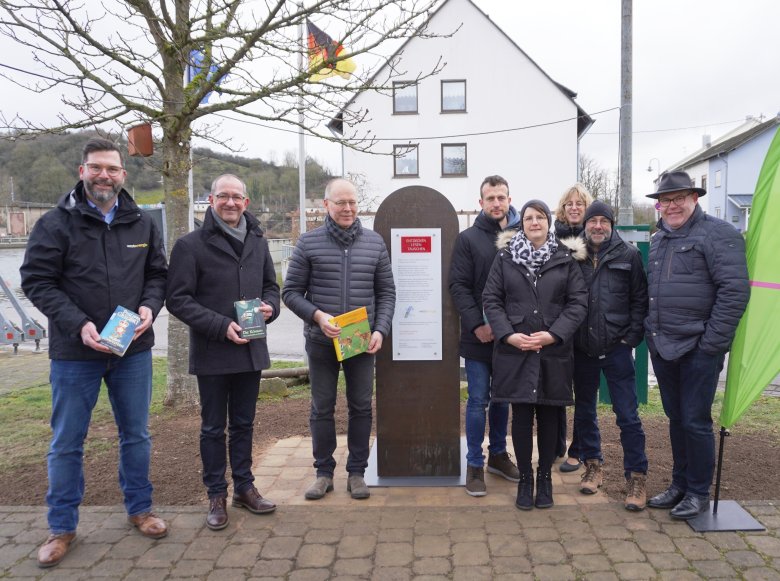 Photo: Representatives from the local and associated community as well as from Westenergie jointly opened the new bookcase in Oberbillig. From left: Christian Nathem, Joachim Weber, Andreas Beiling, Daniel Gilweit, Anne Lorenz, Melanie Welsch, Volker Berens, Guido Kling
The more than 300 Westenergie bookcases are distributed throughout the company's core area: from Schwaförden in Lower Saxony in the north to Worms in Rhineland-Palatinate in the south, from Alsdorf in North Rhine-Westphalia in the west to Beverungen in the Weserbergland in the east. Interested parties can find more information and an overview of all locations at www.westenergie.de/buecherschraenke .
In addition to energy supply, Westenergie is traditionally involved in the areas of sports, culture, social affairs, climate protection and education in its partner municipalities. Through sponsoring and cooperation, the company supports both small initiatives and large clubs in order to shape the future together with local measures on a social level. More than 10,000 voluntary projects have already been implemented through the "Westenergie aktiv vor Ort" employee initiative alone.